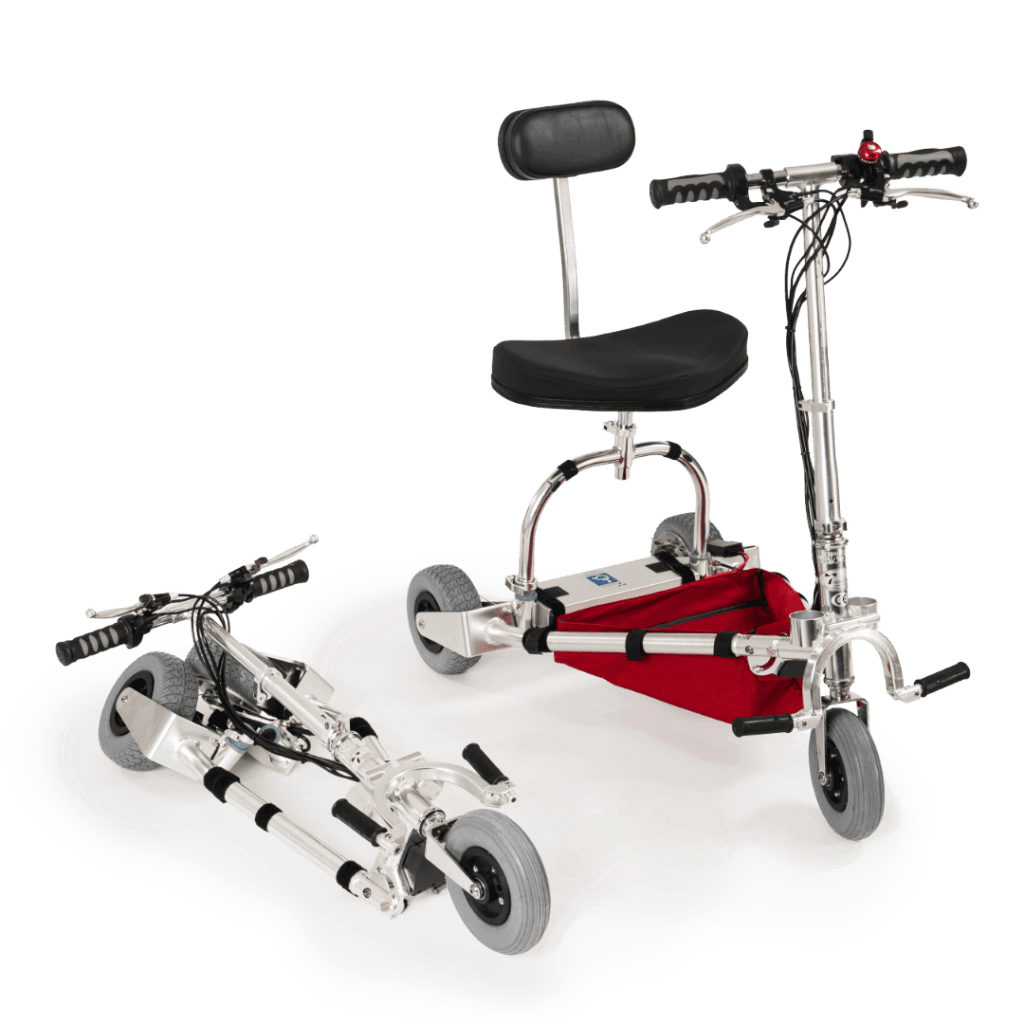 The world's lightest portable mobility scooter
The German engineered TravelScoot Deluxe mobility scooter is the lightest and most maneuverable mobility scooter available today.
It is ideal for those who are still mobile but have difficulties with longer distances.
The TravelScoot mobility scooter incorporates a state of the art drive system with the motor completely enclosed inside the rear drive wheel and features both forward and reverse gears.
The TravelScoot Deluxe is offered with three battery options.
All TravelScoot batteries are approved for air travel